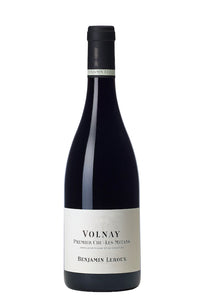 Lovely bouquet of red fruits with a hint of minerality. The palate is medium-bodied with medium tannins and mixed of red fruits and dark cherries. Good intensity of flavours. Good potential. Approachable and delicious with food.
For those who are new to Ben Leroux, he is a superstar Burg producer. Jancis Robinson MW referred to him as the next heir to the legendary Henri Jayer! He was considered a child prodigy in wine. At 26, he was the winemaker and GM at the reputable Comte Armand. 
In 2007, he started his own negociant business - making the best possible wines he can from the fruits he purchased as well as those 5ha of Meursault vineyards that he own.
"You may remember that when I asked Allen Meadows, aka Burghound, on this video who he thought might be a natural heir to the late great Henri Jayer of Burgundy, one of the two people he cited was young Benjamin Leroux of Domaine Comte Armand." Jancis Robinson, Jan 2009

"Leroux's passion, ambition and sheer talent have already resulted in a number of stunning, beautiful wines, but my sense is that the best is yet to come."  Wine Advocate # 194 May 2011