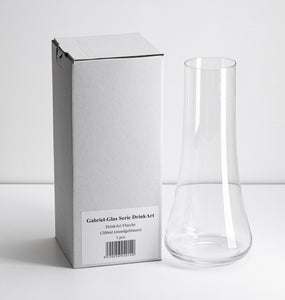 What a super value handmade carafe!
We highly recommend it~ When to use a carafe rather than a decanter? When you need gentle breathing say for wines of 15 years to 25 years, a carafe may be more suitable especially if you are drinking on your own or with another person. 
One way is to pour say half a bottle into the carafe and keep the other half in the bottle in your wine fridge (if you have a section to stand up your wines). This way, the drinking temperature is always maintained. The wine breathes better in the carafe and at the same time also breathes in the bottle.
Carafe is also good for young Pinot Noir/red Burgs too if you do not want to breathe it too much!
Oh yes, carafe is of course useful when it comes to blind tasting!